The People
First inhabited by Indigenous Peoples and then Metis People, the region was then settled by Europeans, including many religious and cultural groups. These groups included Russian Doukhobors, Ukrainians, French Catholics, Romanians, English, and Germans – all who contributed to the rich cultural history of the region. Settlements throughout the region still reflect the impact of the different people who called this area home, as do the nearby Indigenous communities. Informational signs along the tour route capture some of their stories.
Early Settlements…
CARLTON AREA: Indigenous People settled and traded along this area. A notable trading area was near the Carlton Trail and Crossing, shown below.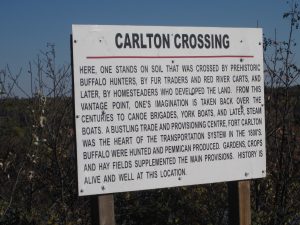 PETROFKA AREA: Petrofka was settled by Doukhobors who immigrated to Canada from Russia in 1899. Near here, they first wintered in homes dug into the river bank. Petrofka Village site (52.65101 N, -106.86446 W] was well-chosen, near a spring (Petrofka Spring) and a good river crossing (Petrofka Ferry, 1901-1962; Petrofka Bridge 1962-present). The village had a post office and other businesses, including a flour mill on nearby Radouga Creek. Petrofka Cemetery (1899-present) was southwest of the village. Petrofka School District No. 23 (1911-1954), northwest of the village, was one of Saskatchewan's earliest school districts. The area was named Petrofka (meaning "Peter's") in honour of Doukhobor leader Peter Verigin.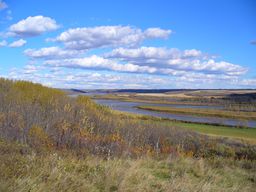 RIVERLOT FARMS: Saskatchewan is surveyed on a grid system with individual quarter sections measuring ½ by ½ mile. The measurement of river lots at Riverhill, or Spasovka, is based on a system that affords proximity to the river. Each lot is the equivalent of a quarter section but is 1/8 X 2 miles in size. Two locations of note are found within the 16 river lots: Riverhill Cemetery with an armillary monument, and the original site of Fort La Monteé, a North West Company trading post which amalgamated with Fort Carlton of the Hudson's Bay Company in 1821.
TOWN of MARCELIN: The original Marcelin village just east of the current town site, was founded by Antoine Marcelin in 1902. With the coming of the new CN Rail Line, which bypassed that site, the village moved to its current location in about 1913, a half-mile west. The Town of Marcelin sits at the corner of Highway 40 and Grid Road 783. It is a business/service centre for the local area and houses administrative offices for nearby Muskeg Lake First Nation. The town's cemetery makes an interesting stop, as it reflects the cultural diversity of the area.
DOUKHOBOR VILLAGES: The area has always had a strong presence of Doukhobor farmers. Doukhobor first settled in communal villages, of which there were several within the Riverlands Heritage Region. They included: Petrofka, Terpeniye (Brookhill), Ospennia, Slavanka, Spasovka (River Hill), and Pazeraevka. These villages dispersed when, in the early 1900s, the government ended the Doukhobors' right to live communal and required them to purchase and register as individual land owners. While the villages are long gone, cemeteries remain near each one, marking their location and the names of the families who settled the area.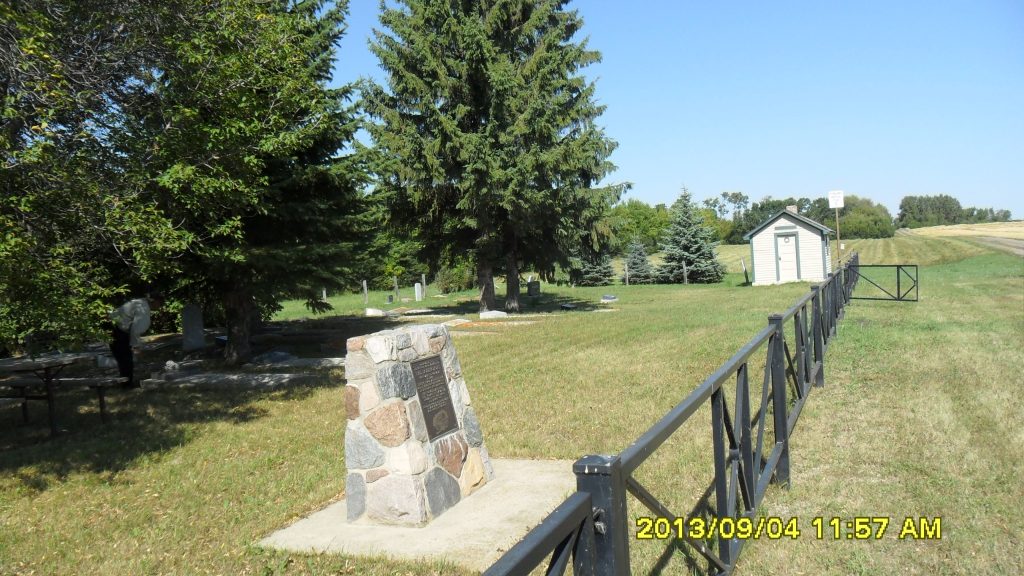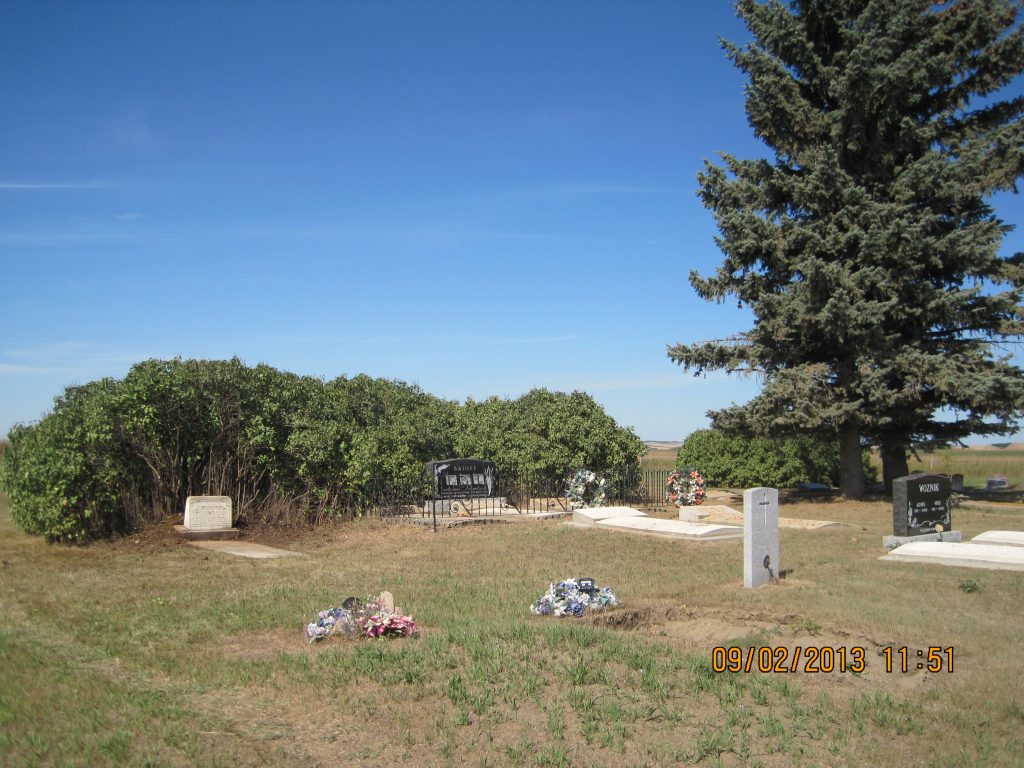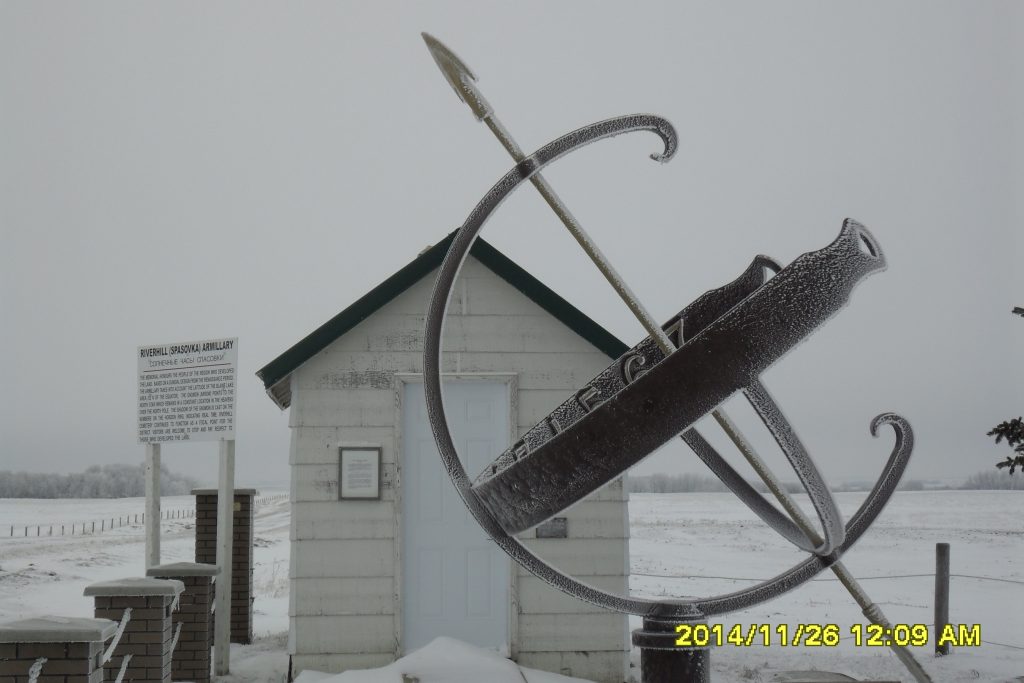 Places of Worship
CRAIGMORE CHURCH: Founded by Dr. Benjamin Ralph in 1904, Craigmore was named after a college in Ireland. Dr. Ralph arrived in the district to homestead and to provide leadership, serving with distinction until his death in 1930. His grave is in the Craigmore Cemetery. Considered by many to be among the most peaceful and serene locations in Saskatchewan, this idyllic little country church is a favorite spot to visit.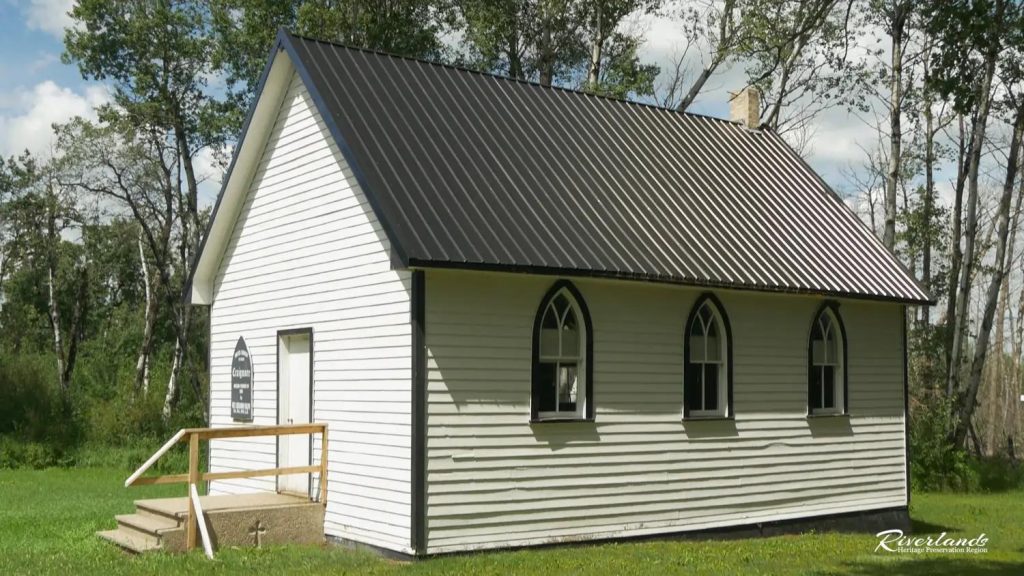 ST. JOSEPH'S CATHEDRAL: The first St. Joseph Roman Catholic Church was a wooden structure built in 1904 at the original Marcelin village site. When the village was moved, a new church was built to house the growing congregation. Its architect, Theodore de Byl, was noted for building churches for French Canadian Roman Catholic communities in Western Canada using local brick and fieldstone. Completed in 1923, it was renamed St. Joseph's Parish, Marcelin. It is now a Municipal Heritage Property. The parish included a convent for some time; its nuns were known for teaching school and music to local children.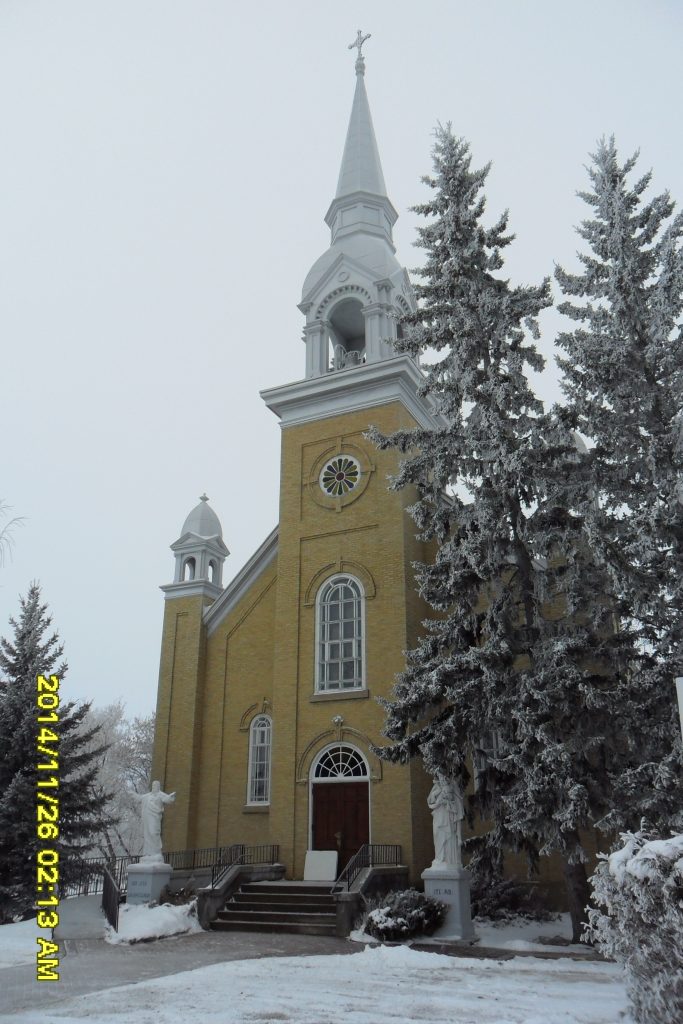 BLAINE LAKE DOUKHOBOR PRAYER HOME: The Prayer Home was built in 1931 as a central place for prayer meetings. Prior to that, Doukhobors in the area met in private homes, school houses or the open air. The unique architectural elements are typical of a simplified classic style and the interior is unadorned, in keeping with the Doukhobor belief in personal spiritual, not material, wealth. It was made a Municipal Heritage Building in 1991.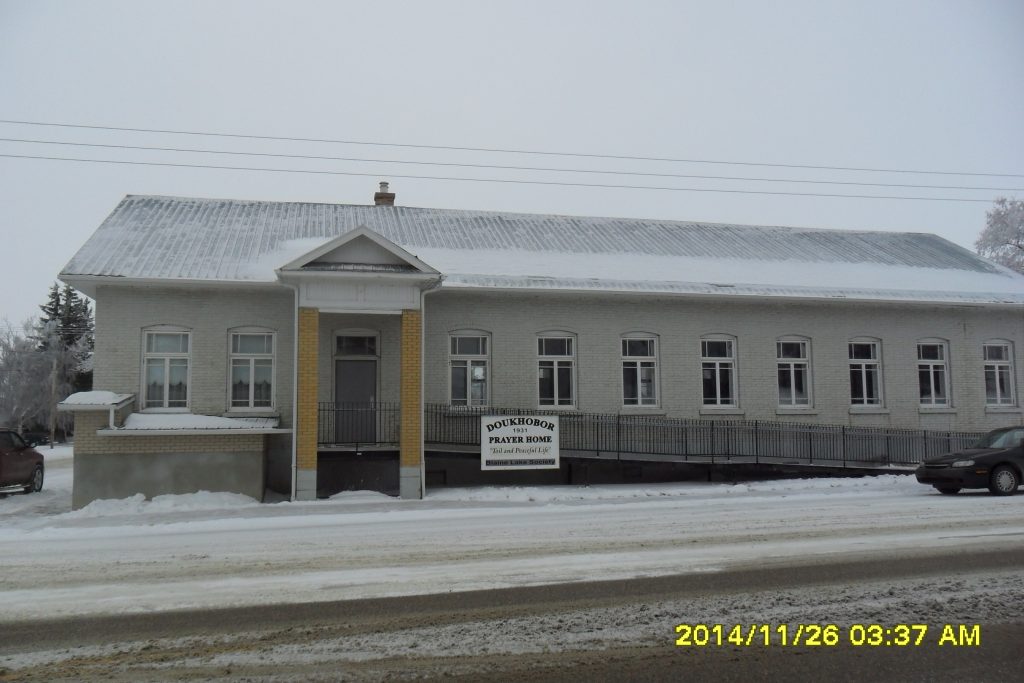 Schools
There were many country school houses throughout the area in the first part of the 20th century. They could be found about every 5 – 6 miles, since children had to walk or ride horses to school. A highlight of the tour route is OTTAWA SCHOOL. Established in 1910, the original Ottawa School #2519 was destroyed by fire. The new school, rebuilt in 1930, functioned until closing in 1958. As with many country schools, it was a focus of the community providing not only education facilities but a centre for meetings, socials, dances, Christmas concerts, and sports days. The school is privately owned and has undergone some restoration.